Andiamo!TOURS FOR PEOPLE WHO DON'T LIKE TOURS
No more Florence – Venice – Rome in five days!
Go beyond the typical tourist experience with Travel Italy the Write Way.
Get local experiences in authentic Italy and tour the unexpected places. Eat and drink ridiculously well and learn about regional cuisine and viticulture. You might enjoy a cooking class, a wine tasting, a visit to an olive oil maker, a tour of a candy factory . . . even a BBQ in the mountains. Lots of yummy possibilities with Travel Italy the Write Way!
Plus . . .
There's never a single supplement
Tour groups are limited to 12 people
A travel journal is included — and an optional travel writing workshop, too
The biggest benefit? The friendships you'll make and a deeper understanding of Italy that will last a lifetime.
Come. Andiamo!
Rome & Abruzzo in the Springtime
May 9 – 19, 2018
Cost per person: $2,950
Spend 4 nights in Rome, the Caput Mundi, the center of the universe. We'll enjoy at least one food tour, a wine tasting experience, and lots of time to see this ultra-historic city, this mad city of Fellini. Be transformed by this place that is both ancient and modern, sacred and profane.
Then we'll drive east, to the city of Ovid — Sulmona — where we'll spend 5 nights in the heart of the Abruzzo region. We'll have wine tastings, an olive oil experience, a cooking class, and visits to several nearby hill towns that are so photographable that it's ridiculous. We will eat and drink exceedingly well here in the heart of the Valle Peligna, and you'll feel like a local by the time you leave.
Cost includes hotel, all ground transportation, all breakfasts, 6 dinners and 5 lunches.
This trip has limited space, so please send a $500 non-refundable deposit by January 1, 2018 to reserve.
Le Marche & Abruzzo Food & Harvest Tour
October 7 - 17, 2018
Cost per person: $2,950
We'll begin with a 3-night stay at a secluded (and now very famous) agriturismo near Urbania in the Marche, about 4 hours from Rome. Private cooking class and truffle hunting included. It's a great introduction to this wild and wonderful part of bella italia. Heck, you might even see a cinghiale!
Then we'll head down into the Abruzzo, where we'll stop first in Civitella del Tronto for 2 nights for a foodie experience and then onto the beautiful city of Sulmona, which will be our base for 4 nights. After visiting the highest ruined castle in the Apennines, walking through the town where Madonna's family hails from, checking out the silver filigree in a city made prosperous by the wool trade, and touring and tasting at the oldest winery in Abruzzo, you'll still have time to relax, eat well and bring home lots of memories. And don't forget the confetti!
This trip has limited space, so please send a $500 non-refundable deposit by March 1, 2018 to reserve.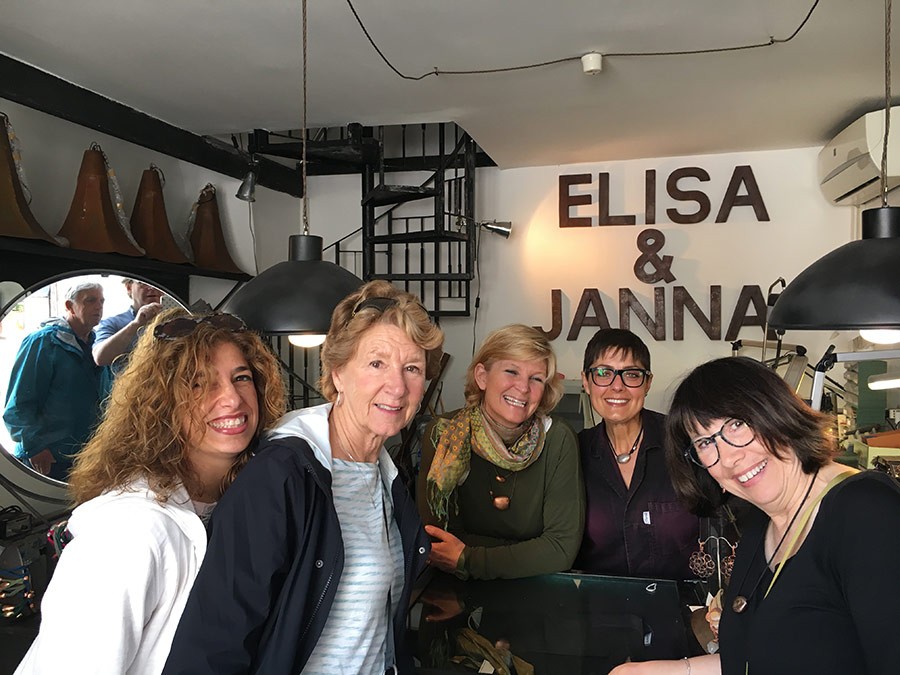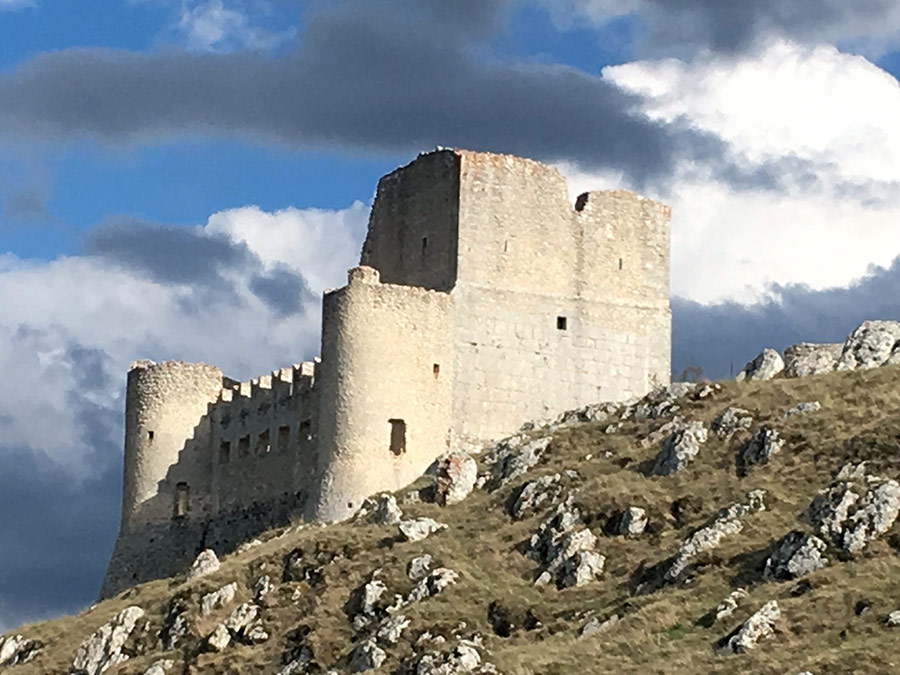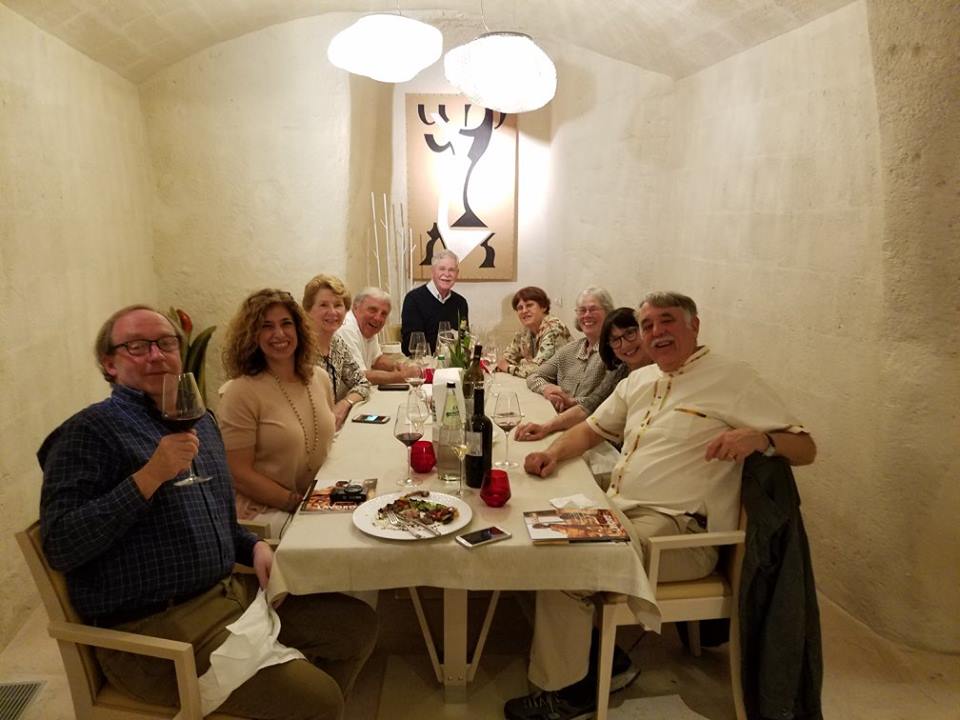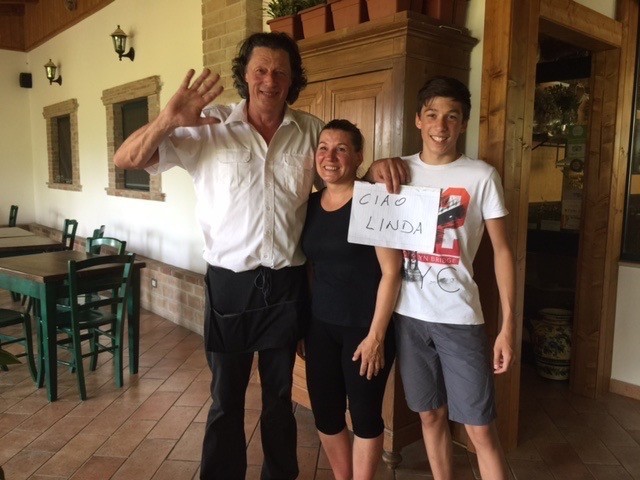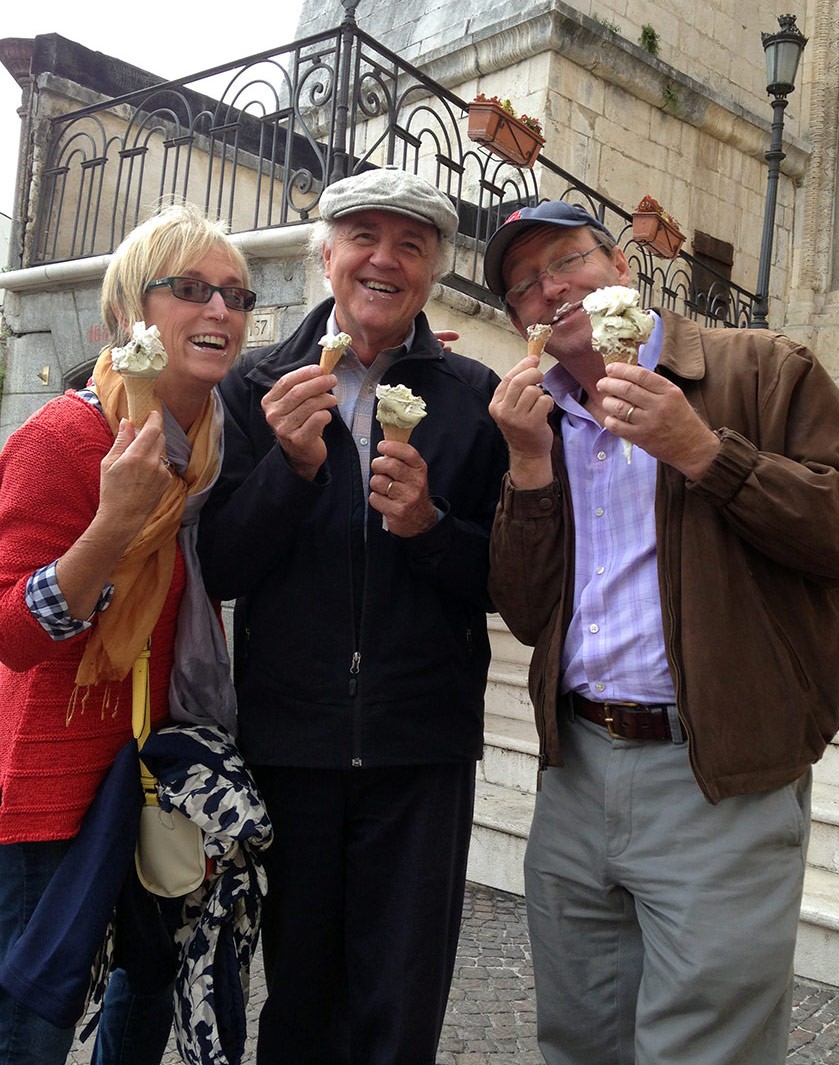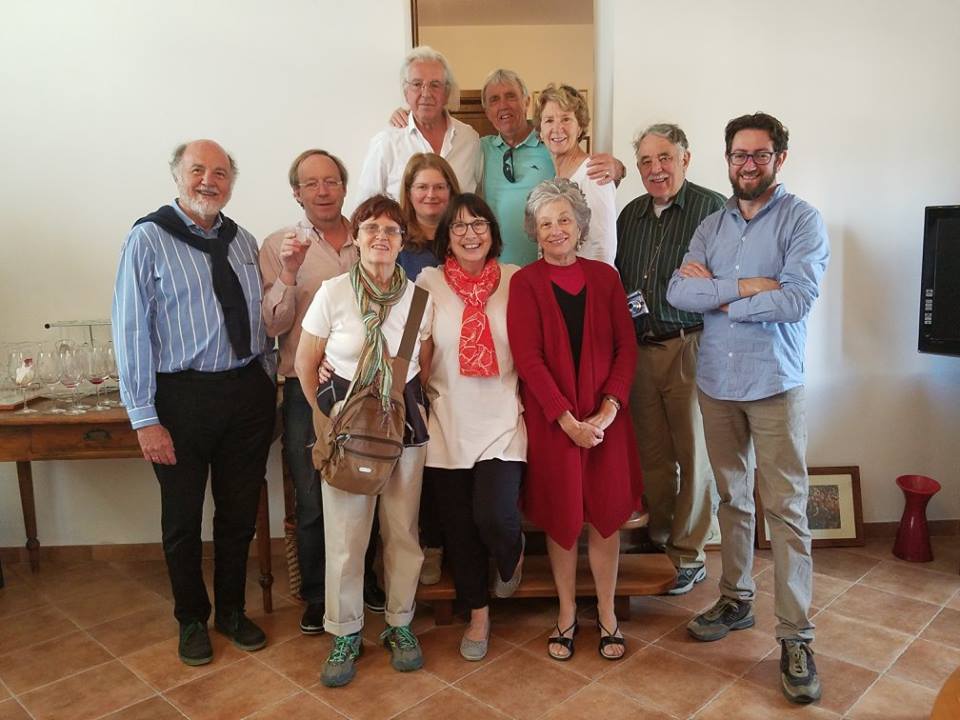 "
Your energy and enthusiasm opened many doors to us and gave the trip an unusual, personal experience. Thank you so much.
"
The whole trip was without goofs or downers. The best part was the relaxed and personal atmosphere as created by the both of you. It is 'apples and oranges' to compare this trip to the 'big ones' going to exotic places or traveling with close family friends or with our children. Small is beautiful. We have also recommended the trip to Salem friends and will encounter other travelers here in Vermont.
"
I am so happy my introduction to Italy was this trip. Thank you both for such a relaxing, fun-filled week.
FREQUENTLY ASKED QUESTIONS
Are your tours all-inclusive?
No. They do not include airfare, for starters. They generally include all accommodations, all breakfasts, all ground transportation during the tour, all entry fees and tour charges organized by Travel Italy the Write Way, and many lunches and dinners. We give our travelers a few opportunities to go out in couples and/or small groups, to experience the city (and meal selection) on their own.
Why don't you include airfare?
For two reasons. First, because we are not travel agents and you can probably do a lot better price-wise searching on your own online. But more importantly, we let our travelers decide whether they want to add a few days to the trip either before or after the scheduled tour and make their arrangements accordingly.
Are children permitted on your tours?
These tours, while not designed for young children, might be of interest to culturally-minded or history-minded older teens. But remember that we do a lot of culinary and wine-based programming that they might not want to participate in.
Can I choose my own hotel?
No. To maintain our very low tour package prices, we need to guarantee rooms to our local hoteliers. But rest assured, you will never be disappointed by our hotel selections.
What if I have special dietary needs?
Let us know in advance of any food allergies or other conditions that will preclude you from eating certain foods. We will alert our restaurants and do the best we can, but there are no guarantees. Remember that we are traveling to Italy, where pasta and cheese and gelato are daily staples. It's not difficult to avoid eating meat, if you are a vegetarian, because Italy is abundant in vegetables, pasta, and risotto!
How should I pack for Italy?
As efficiently as you can! I recommend (but cannot always manage myself) traveling with just a carry-on and a piece of hand luggage. As we get closer to your tour date and know a little more about the weather during that time, I will send around packing recommendations.
Will there be free time to explore?
Certainly! My philosophy of travel is that most people prefer to travel with someone who knows the lay of the land . . . and then provides some opportunities to explore on your own.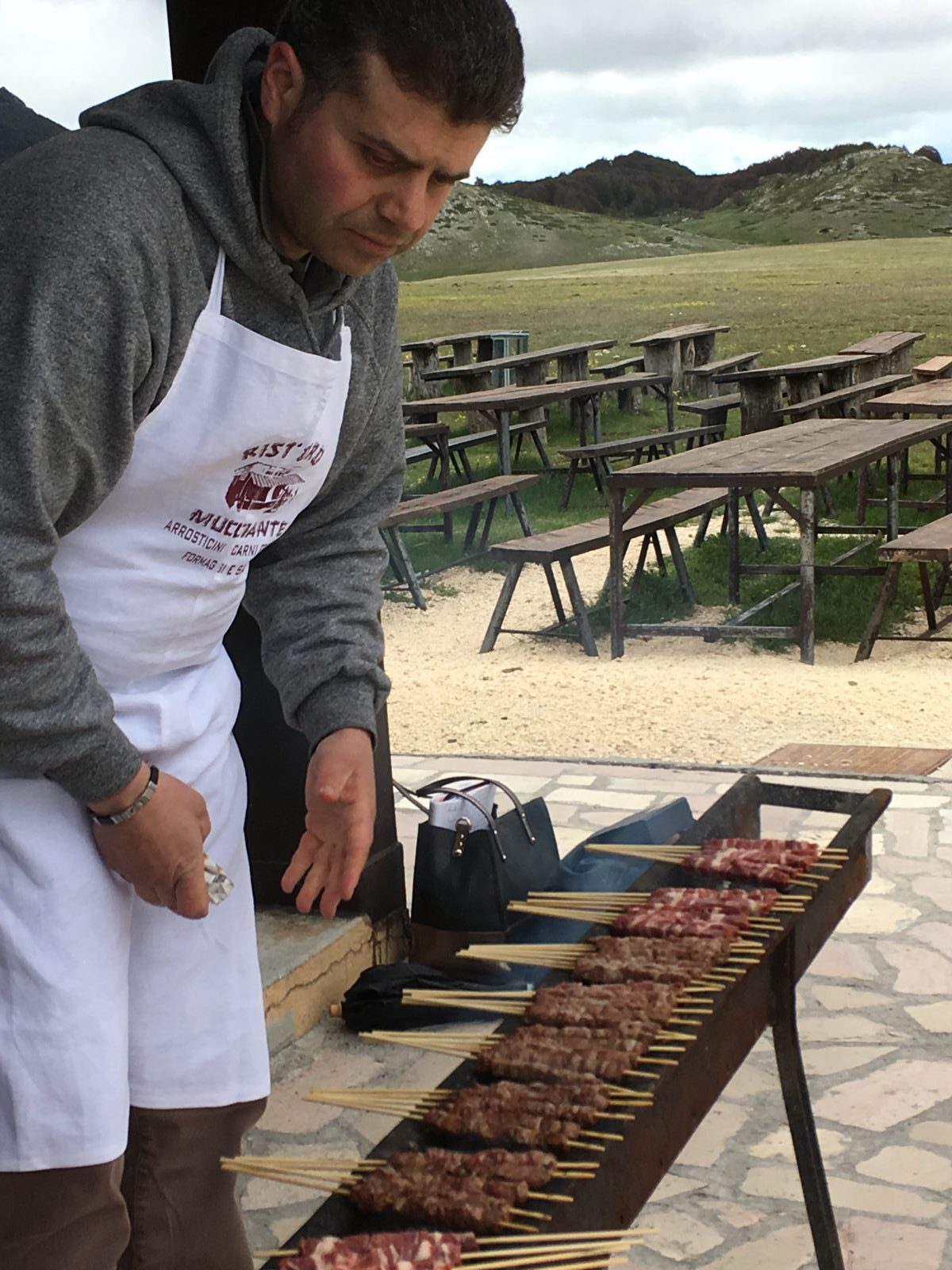 Travel Tips Newsletter
Every once in a while, Linda posts useful gems about mustn't-miss travel info. Group travel? Packing? Where to go? What happens when an emergency strikes?
SIGN UP HERE TO STAY INFORMED